自転車泥棒。これはデ・シーカの映画でもなければ、ユニコーンの歌でもありません。私の愛する自転車が盗まれましたー、えーん。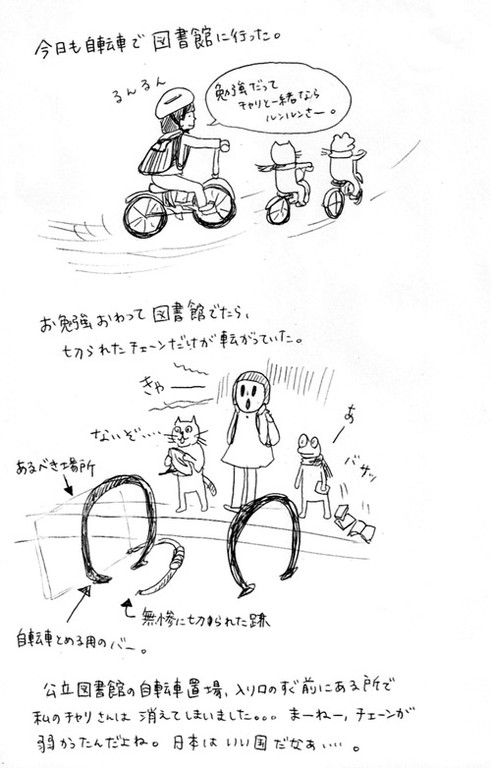 I went to public library by bicycle again. After the library.....I found my bicycle has been stolen....... The bicycle chain was beautifully cut off.
I know the place is not safe...but it was just in front of the library and daytime. I should have paid attention more. I should have used the more tough chain wowowow...
ご参考までに、図書館の場所を。シビックセンターとアジア美術館の隣にも関わらず、治安はそんなによくありません。観光の際はご注意ください〜。夜は行ってはいけませんよー。
For your information, I just want to show the map where my bicycle was stolen. The main public library is close to Civic center and Asian art museum, but it's not good area. you don't wanna go when it's night time.