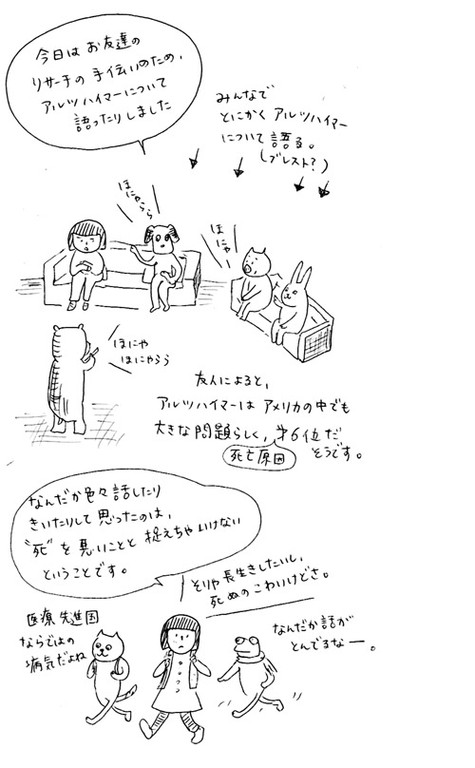 I went to friend's house for helping him does research about Alzheimer. All the people came today talked about different aspects of Alzheimer disease. That was interesting to see how the other country's society face to the disease.
On the way went back to my house, I was thinking that considering elder people's death as a bad thing is not right. I will die anyway.... so I should focus on doing what i can do and enriching my life. ( I know this idea is not related to Alzheimer disease.... my idea is always floating!! ) 
If I have a good life, I won't regret my life when I pass away. And also people who know me won't feel bad, i guess.