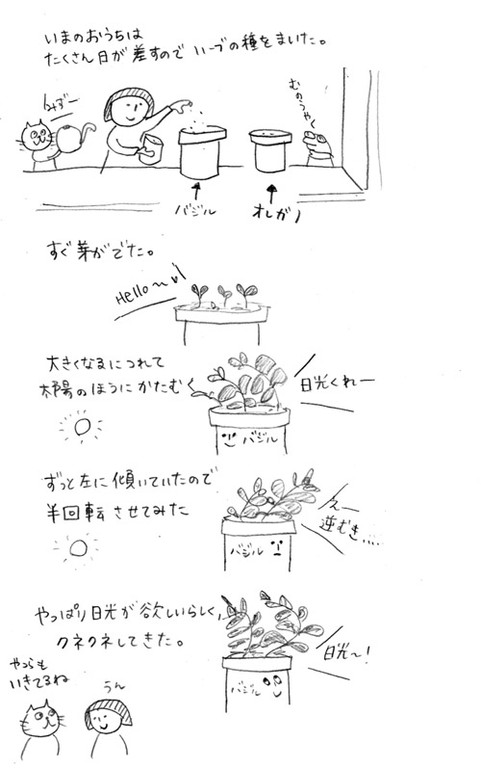 I seeded basil after I moved to this apartment.
Then, it began to sprout. 
The more the basil grows the more it lean to sunlight, so I turned the pot in other direction.
Then, it started to lean towards sunlight again. 
Now the Basil has wavy shape. 
It was fun to see that herb can move a lot.