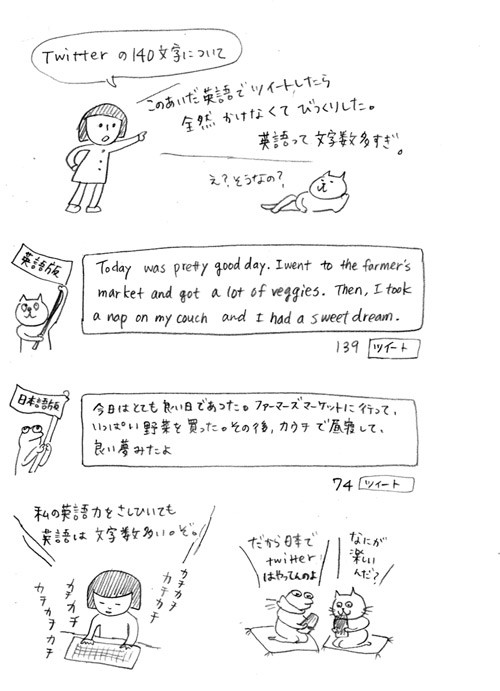 I tweet in English the day before yesterday, and figured out 140 letters is too short to express on the twitter! 
For the example.... 
[English ver]
Today was pretty good day. I went to the farmer's market and got a lot of veggies. Then, I took a nap on my couch and I had a sweet dream.
→139 letters.
[Japanese ver]
今日はとても良い日であった。ファーマーズマーケットに行って、いっぱい野菜を買った。その後、カウチで昼寝して、よい夢を見たよ。
→76 letters
Even I consider my English level, obviously, English needs more letters to express. hhhh, that's why twitter is so popular in Japan. 
And look over English tweet, yes, they are very simple and easy to read.