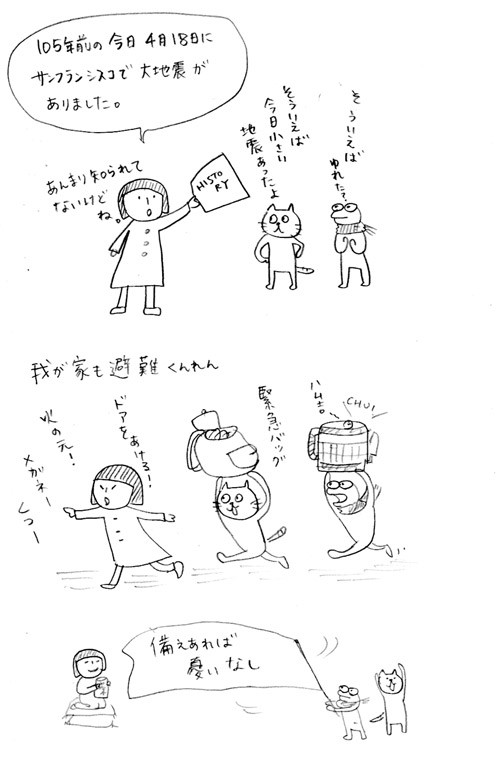 It has been 105 years since San Francisco Earthquake occurred!
Yuki: Not everyone knows this earthquake. Check this out!
"San Francisco Earthquake (from wikipedia)"
http://en.wikipedia.org/wiki/1906_San_Francisco_earthquake
Nyankichi-sensei : Oh we had small earthquake today..
Frog : I did feel tremor.
So...we did the emergency practice.
Yuki : turn off the gass, open the doors! bring shoes and glasses!
Nyankichi-sensei : bring emergency backpack!
Frog : bring ham-kichi~(my hamster's name)!
message on the flag : "Providing is preventing"
日本語のサンフランシスコ地震の情報はこちら(ウィキペディア)
http://ja.wikipedia.org/wiki/サンフランシスコ地震