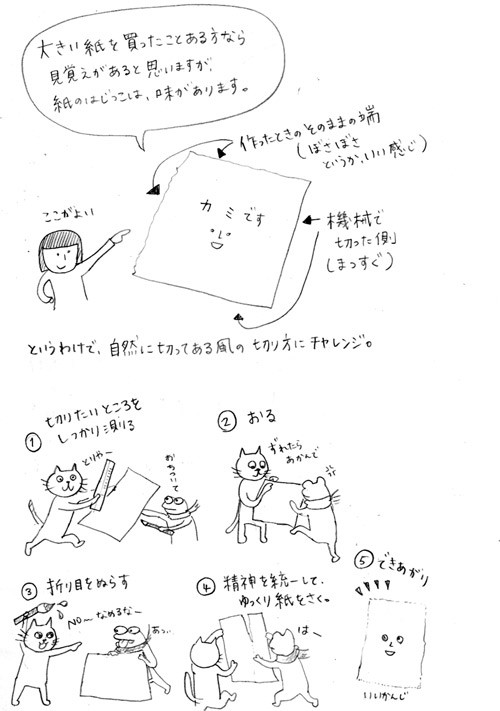 If you have bought a piece of big paper such as 18 inch - 24 inch, you probably noticed the sophisticated edge of the paper. I love the paper edge which is not cut by machine.
So I tried to cut the paper for creating nice edge.  
#1_measure the paper accurate. 
#2_fold the place you want to cut. 
#3_make the place wet with water.
#4_be concentrate, and cut slowly. 
#5_you will get the nice edge :)
紙のはじっこがちょっとぼさぼさで自然な感じですと、印刷したものもちょっとリッチな雰囲気をかもしだします。うーんこれはつかえる。