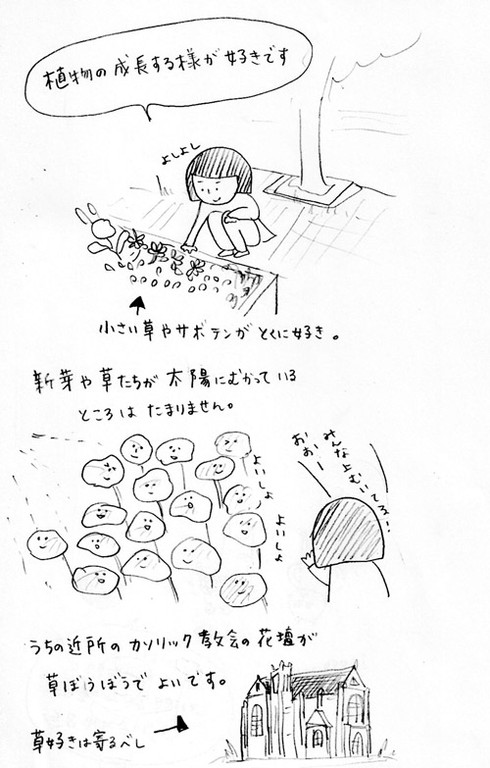 I like to see grasses growing. Especially the ones which are small.
Also, love to see the sprouts and leaves facing to the sun.
The catholic church close to my house has nice grasses at the garden. If you are grasses lover, you should stop by there to see lovely plants!
St. Dominic's Catholic Church
(これがその、草ぼうぼうの庭/花壇?がある教会です)