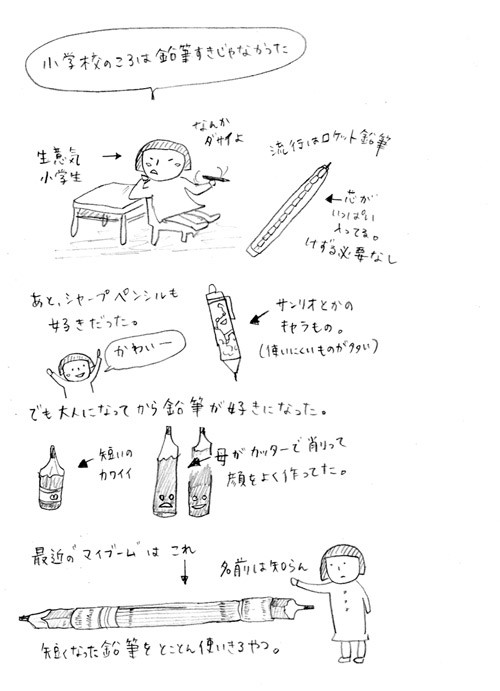 I didn't like pencils when I was elementary school. 
Yuki : Pencil is not cool..ha!
Back then, Rocket pencil was one of the poplar stationary goods among kids. Also mechanical pencils which Sanrio's cute characters were printed on were popular.
But now, I like pencils. I think a short pencil is cute. The one my mother sculptured face on it by knife is also cute and funny. 
Nowadays, the stationary tools showing at the bottom of my illustration is my boom. It allows me to use the very end of short pencils. I don't know the name though...