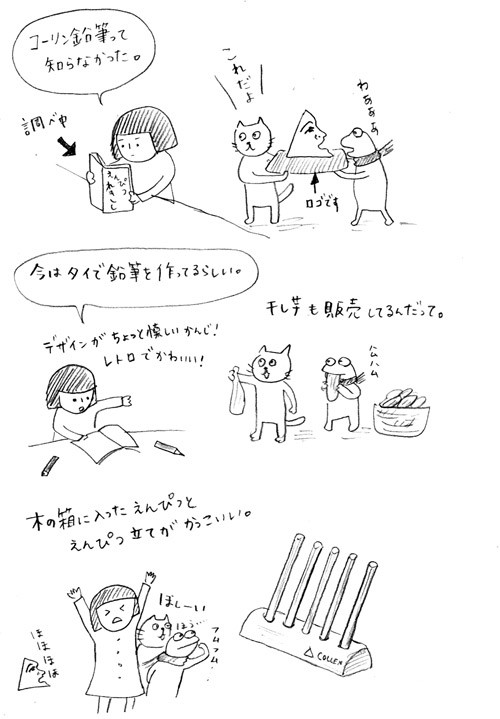 Yuki : I didn't know the pencil company called Colleen pencil Co. 
Nyankichi-sensei : This is the one.(He is carrying Logo mark)
Frog : wowow
Yuki : wow! they are making pencils in Thailand now. Their design is cool and has some retro feeling.
Nyankichi-Sensei : The company makes dried-sweet potato as well.
Yuki : I want to have the wooden pencil stand~!
コーリン鉛筆でぴんと来ない人も、きっと色鉛筆の箱のデザインをみればピンとくるはず。かわいいです。
木の色鉛筆写真はこちら↓
http://colleen.jp/news/view/81
木のペンケースもかっこいいです↓
http://colleen.jp/news/view/79