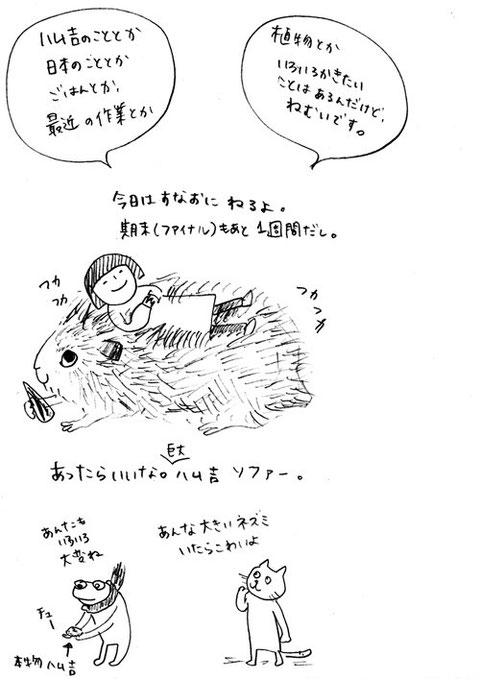 I have many things that I want to write, but I'm very sleepy today. So I decided to just sleep! When I feel sleepy I always wish I had something very warm and fluffy like giant Hamu-kichi (my hamster).
Frog : You have many duty for Yuki...
Nyankichi : I will be very scary if there are that gigantic hamster...