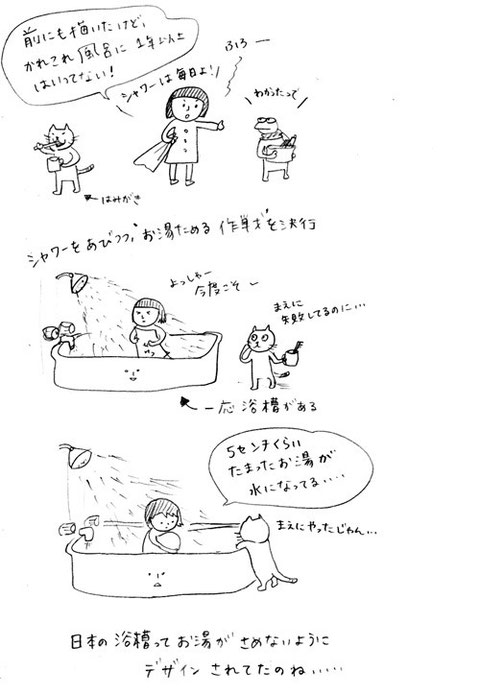 Yuki : I haven't taken bath more than 1 year! I wanna take a bath!! 
Frog : I know.
So I decided to pour hot water into my bathtub while I'm taking shower.
Yuki : I will make it this time!
Nyankichi-Sensei : You've failed already..
Yuki : ........This bath tub has gotten 5cm high water. But it's cold already...It's supposed to be hot water...
Nyankichi-Sensei : You did the same before...
Ah... a Japanese bath tub is designed to hold the water's temperature. No I know!