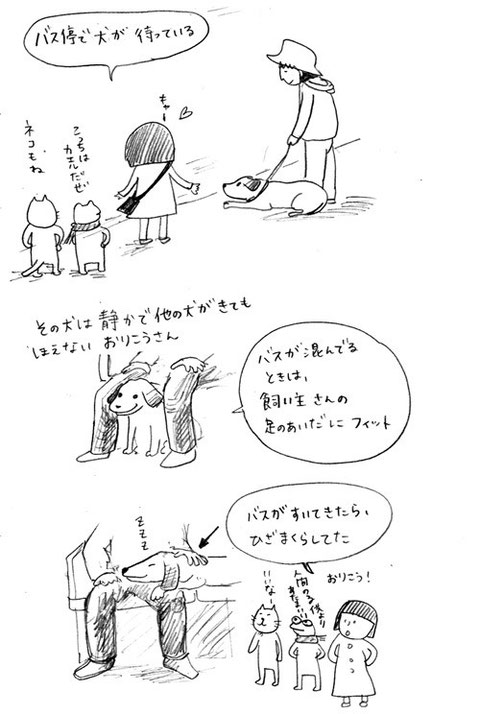 I saw a dog waiting a bus. 
Yuki : Oh~ there is a dog♡
Frog : Frog is here!
Nyankichi-sensei : Don't forget you are always surrounded by cat too.
The dog was very quite. Even the other dog approached to him, he was still very quiet. The dog fit the space between owner's right leg and left leg when the bus was crowded. When The bus started to have less people, the dog started to sleep on the owner's leg. 
Yuki : He was very smart.
Frog : ya! looks smerter then human's kids.
Nyankichi-Sensei : I wanna sleep like that!