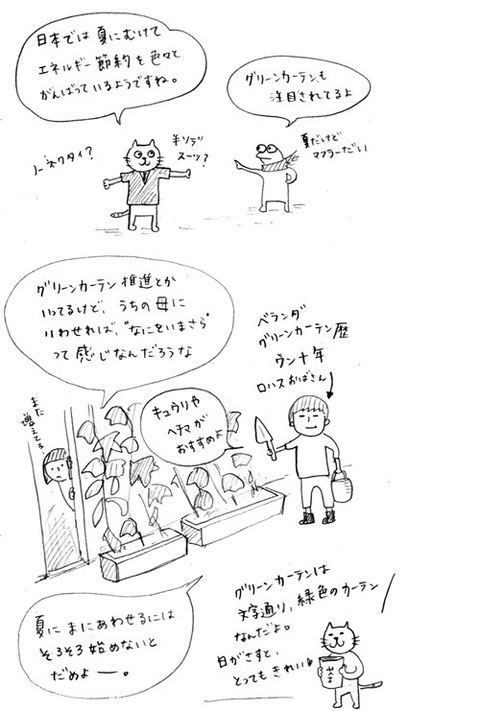 Nyankichi sensei : People in Japan are considering how to save the energy especially during summer. 
Frog : Ya, one of the solution of saving energy will be 'green curtain'.
Yuki : It's good to promote making green curtain. But from my mother's point of view, i guess,  green curtain is nothing new. It is like just a part of her routine life. She has been making green curtain for several years. This year, she plants cucumber as usual. she says if you wanna have green curtain this year, now is the time to start to plant! Her favorite is cucumber and sponge gourd.
Nyankichi Sensei : Green Curtain is literary 'green' curtain. When the sunlight comes into your room, you will see beautiful green color through their leaves. love it!