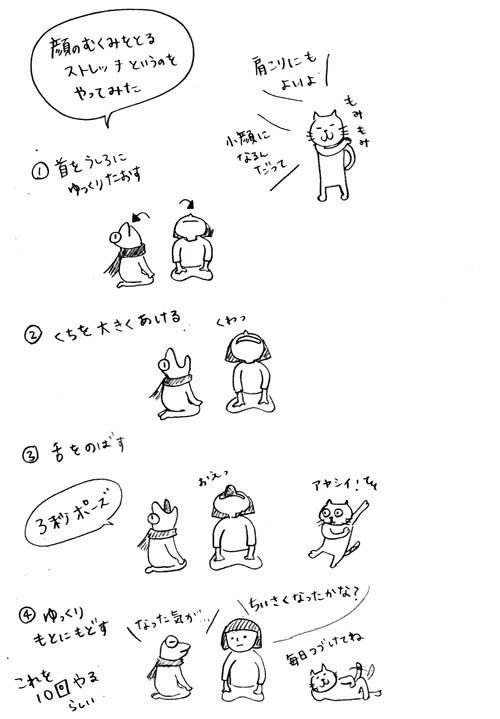 I tried a stretch that makes my face looks small. It will develop your muscle around face and neck maybe, also good for shoulder maybe.
#1_Up your chin.
#2_Open your mouth widely.
#3_Stretch out your tongue. Stop 3 seconds with the position.
#4_Bring back to your position.
Repeat #1~#4
Yuki : do you think my face is smaller than before?
Frog : .......yes... maybe....
Nyankichi Sensei : Do it everyday :)