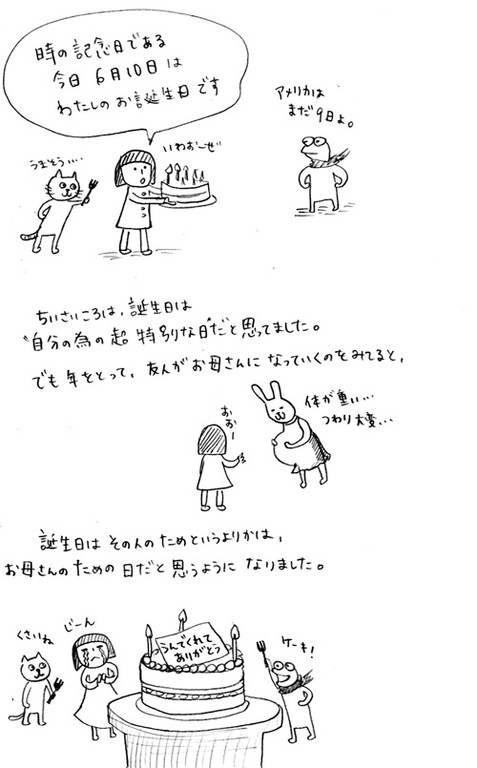 Yuki : Today June 10th (in Japan time) is the day of time, and also my birthday!
Frog : The U.S time is still June 9th.
When I was kid, I always believed that birth day is very special day for me. But now, seeing some of my friends get pregnant, I start to think that birth day is not my day, but it's for my mother's day. Thanks mother for delivering me! 
Frog : Cake cake cake cake!
Nyankichi- Sensei : you are too sweet...