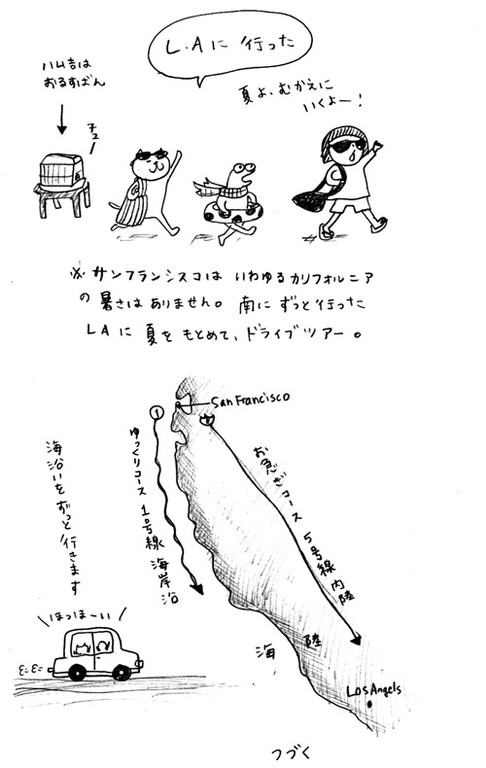 I went to L.A by car for seeking the summer! San Francisco doesn't have so called 'California" environment which is hot and sunny. It is always cool weather.
Come on~ summer!
We drove all the way to L.A from San francisco. There are several ways to get L.A: Interstate 5, Route 1 and so on. Interstate 5 will be faster than other route, but Route 1 has gorgeous ocean view. We took Route 1. exciting!
L.A tour story will be continued...