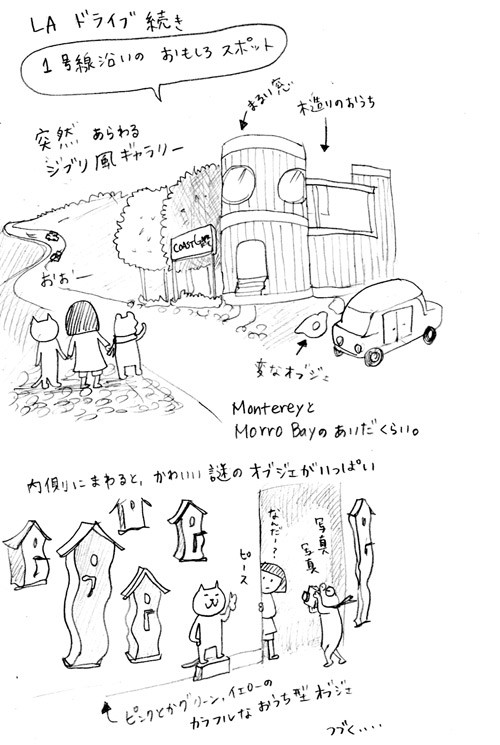 -LA drive tour #2-
I'm introducing an interesting spot on Route 1. Suddenly, You will see Studio Ghibli (=famous Japanese animation company) style architecture. It got circle shaped window and brown wood wall. It was somewhere between Monterey and Morro Bay. 
When you get inside of the house, you will find many cute, colorful, interesting and fun sculptures were hanging on the wall. 
It was a good encounter with the gallery!
Coast Galleries
http://www.coastgalleries.com/
 L.A tour story will be continued...