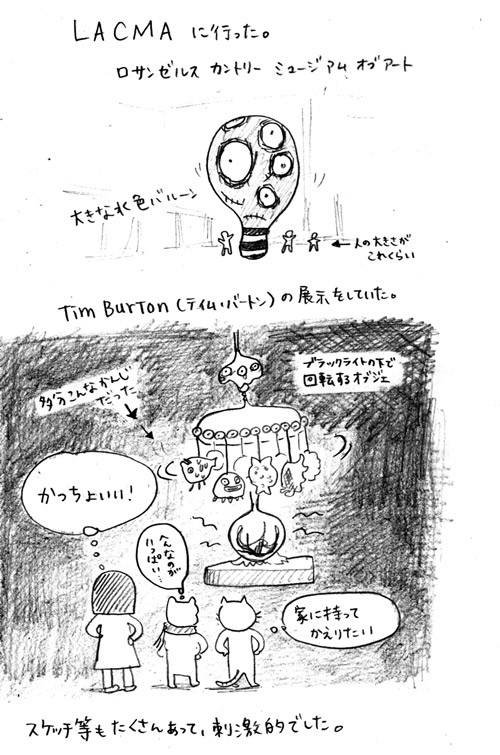 -LA tour #5-
I went to LACMA -Los Angels Country of Art- to see Tim Burton's exhibition. I saw a huge blue balloon with many eyes. And interesting suspending object in the dark room. It was really cool! I had many inspirations from his works.
If you visit to Los Angels, you should definitely stop by LACMA for Tim Burton!
LA tour will be continued .....