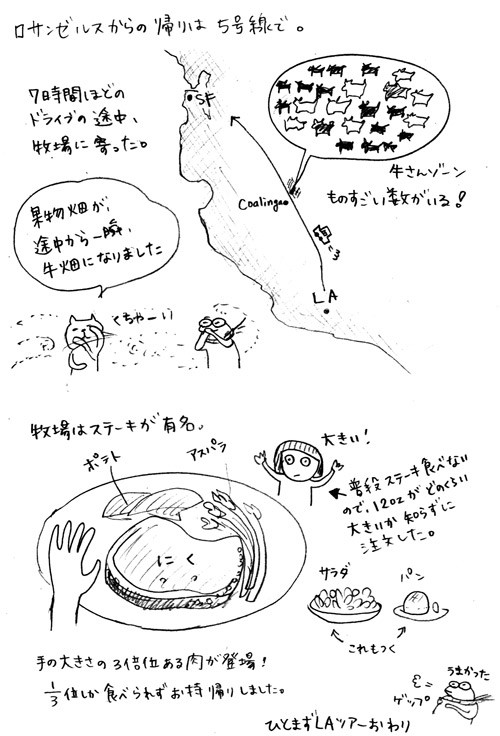 -LA driving tour #5- 
On the way back to S.F from L.A, we stop by Harris Ranch. It was a just middle of the 7 hours driving way and famous at steak. Near the Harris Ranch, we found toooooons of cows. There are cow cow cow cow cow cow! And smelled very cow!
I ordered 12 oz steak. Since I don't usually eat steak, I don't have any idea about how big the 12 oz steak is. It was about 3 times bigger than my hand! It was delicious but I could only eat 1/3 amount. The leftover became my dinner.
If you want to experience big good steak, go to Harris Ranch! No reservation is needed for lunch!