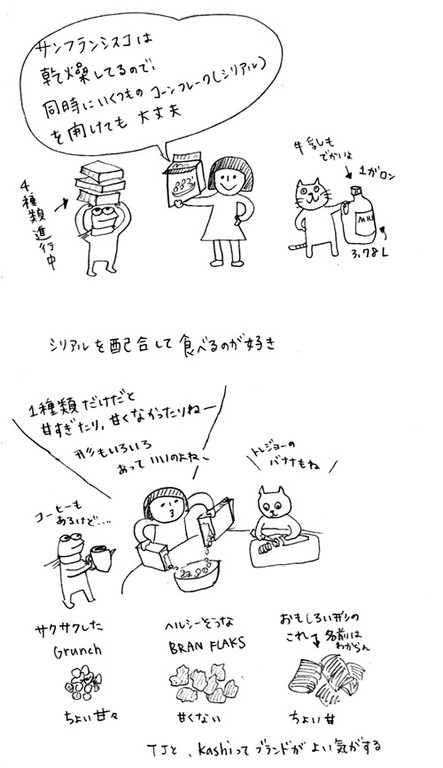 Because San Francisco has dry weather, I can open many cereal boxes without any problem. If it's in Japan, the cereal would get damp! So I open four boxes and enjoy them.
I like to mix several kind of cereals because some are too sweet and some are not for me. Also I like to see the several different shapes when I eat.
Nyankichi : don't forget banana from Trader Joes.
Frog : you have coffee too!
Nowadays I have Kashi and Trader Joes brand cereal. Some are looks healthy and some are looks funny!