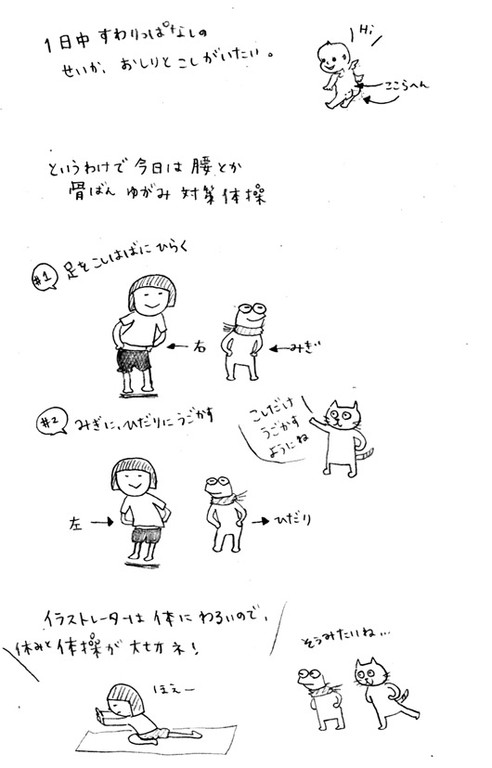 I sit down on the chair almost all day and my hips and my lower back have something wrong. So I did exercises for them today.
#1_stand up and keep your legs open the same width as your shoulder.
#2_move your hip to the right side... and t excersise o the left side. don't change your leg position!
Yuki : ahh being illustrator is not easy, you got to have good rest and exercises!