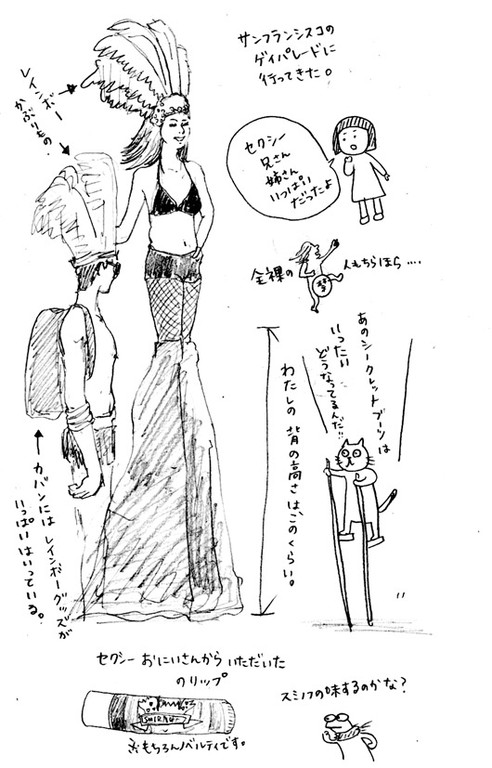 I went to the pride parade 2011 at San Francisco today. I saw many sexy people. (there are some naked people too.... who i'm not big fun of..) 
The women who wore rainbow fur hat(?) was very tall. She was probably double height of mine. 
Nyankichi-Sensei : What happened to her boots?
The rainbow fur men gave me SMIRNOFF lipstick. I wonder how it takes like.