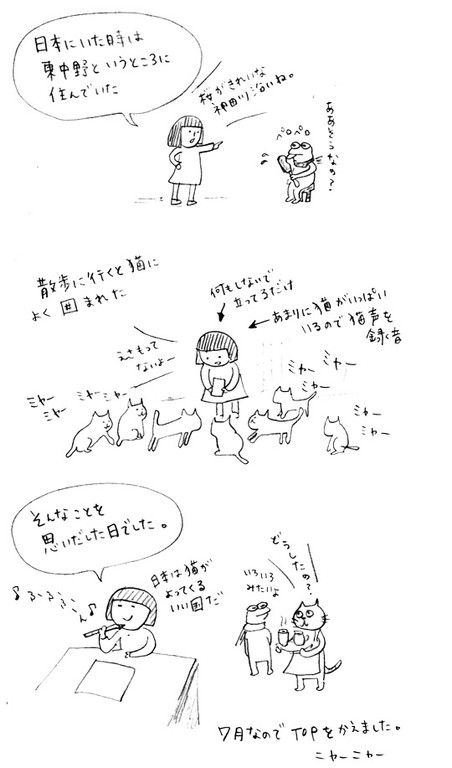 When I was in Japan, I lived at Higashi-Nakano where has very beautiful cherry blossom. 
I was often surrounded by many cats. A lot of cats, tons of cats...cat cat cat. I didn't have foods. I don't know why they came to me. 
I suddenly remember those memories today.
Guess why?
You will see then answer on the top page illustration. Happy July!