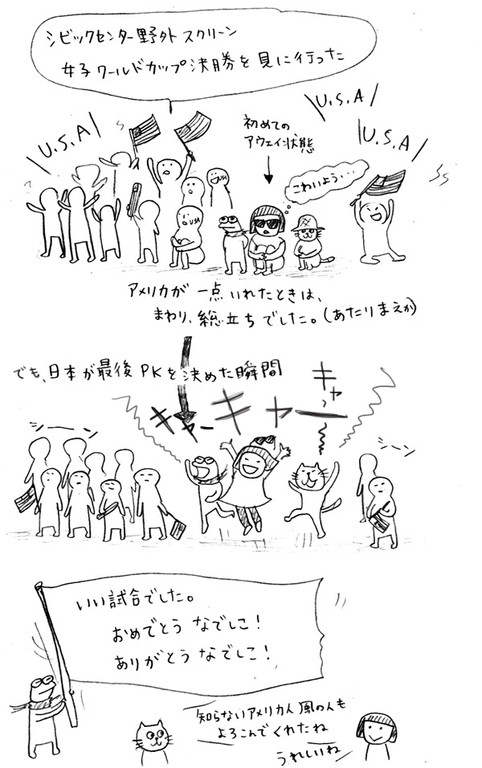 I went to Civic Center in San Francisco to see Women's World Cup Final game U.S.A vs Japan. As a Japanese, my mind was in Japan side but most of people in there were the U.S.A side. Yes, here is the U.S.A. I felt very 'away'! Everybody surrounding us was very very excited at the moment the U.S got a first goal. However, when Japan made the PK goal, we were jumping and screaming for Japan's win among quiet U.S supporters. 
I'm so proud of Nadeshiko Japan! This is the one of the greatest news after 311. Thank you for brilliant play and Congratulations! 
by the way, some people who i don't know were congratulate on Japanese win too! Thank you very much!