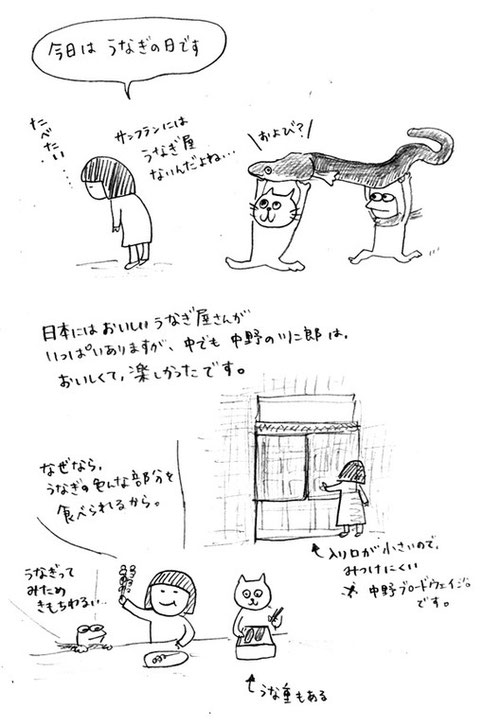 Today is for the day to eat eel in Japan!
Yuki : I want to eat.... but there are no eel restaurant in San Francisco.
In Japan there are many good eel restaurant. I liked the one in Nakano, Kawajiro. It was delicious and fun!
Yuki : It's fun restaurant because i can try many different parts of eel.
Nyankichi-sensei : I like eel-don too!
Frog : why eel looks so weird but taste good?!
-川二郎/kawajiro(食べログ)
http://r.tabelog.com/tokyo/A1319/A131902/13020026/
他にもたくさん美味しい鰻屋さんはありますよね、東京だけでもいくつもあるし!うなぎーうなぎー!!食べきれず残していた過去の自分がうらめしい。。。。日本にお住まいの方、是非うなぎを満喫しようじゃありませんかっ。