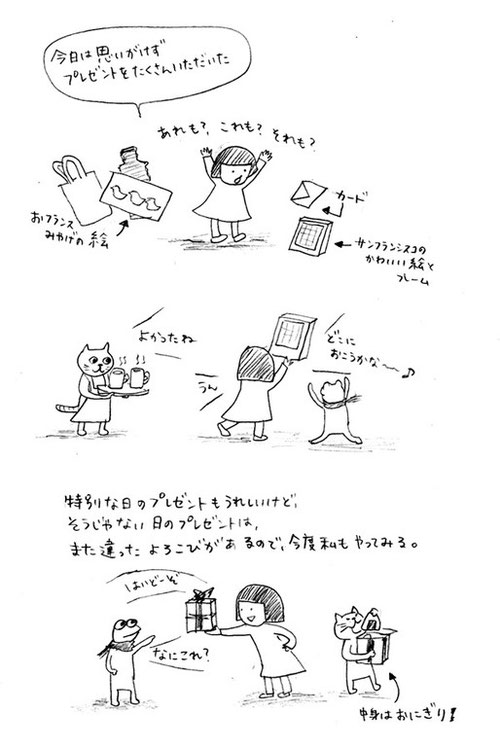 I got many unexpected gifts today. Card, pictures etc.. Yey! Thank you! 
I am happy to receive a gift on special day such as my birthday, christmas etc.. but receiving gift on normal day also makes me very happy in different way.
So I will try to give gifts suddenly and will make people happy!
Yuki : Take it!
Frog : what is this?
(inside of the gift box is rice-ball! hahaha)