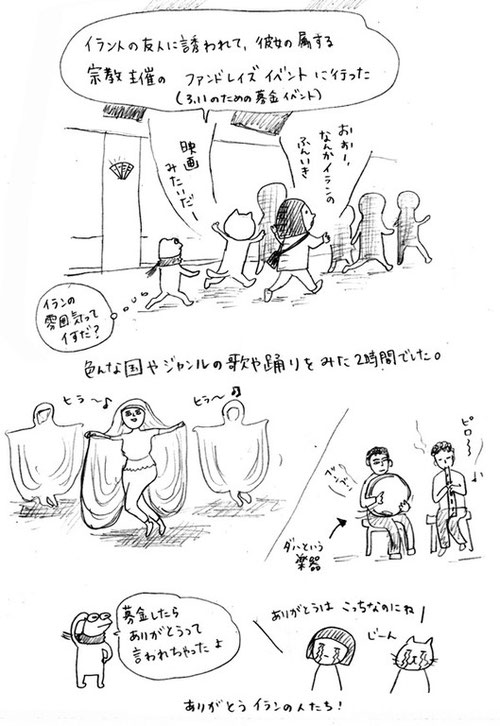 I went to the fundraising event for Japan with my friends tonight. The event was held at Bahai Center in San Francisco. During the event, I could see the many different kinds of dances and music. I enjoyed the time.
Because it's a fundraising event, there are the collection box at the entrance. 
The staff said 'Thank you!' when I put money into the box. I was thinking like it was me who should say thank you.
It's been more than 4 month after 311, people still thinking about Japan. Thank you very much!