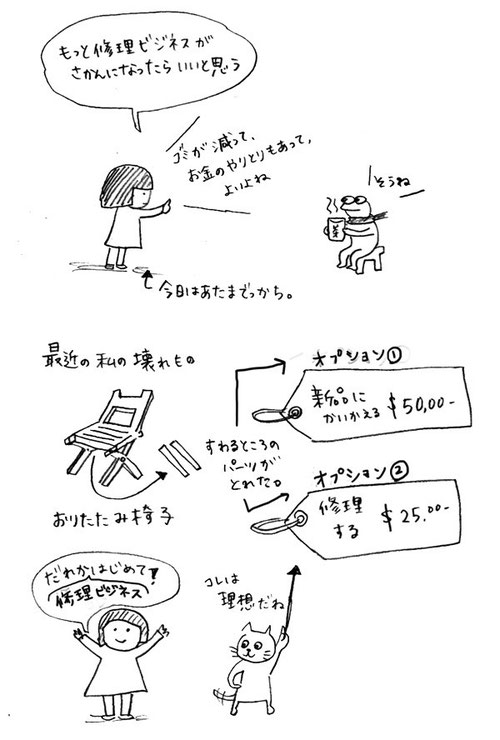 I think it would be nice if there are more repair business is going on.
Yuki : The more you repair, the less trash and the more money exchange will happen. The the economy will work well???
Frog; Yea..
Recently my chair was broken. Let's say if there are two options for the broken chair, option#1 buy new chair by $50- and option#2 repair it by $25-, I would choose option #2! I will be able to use my favorite chair again and will spend less money then I buy new one. Great!