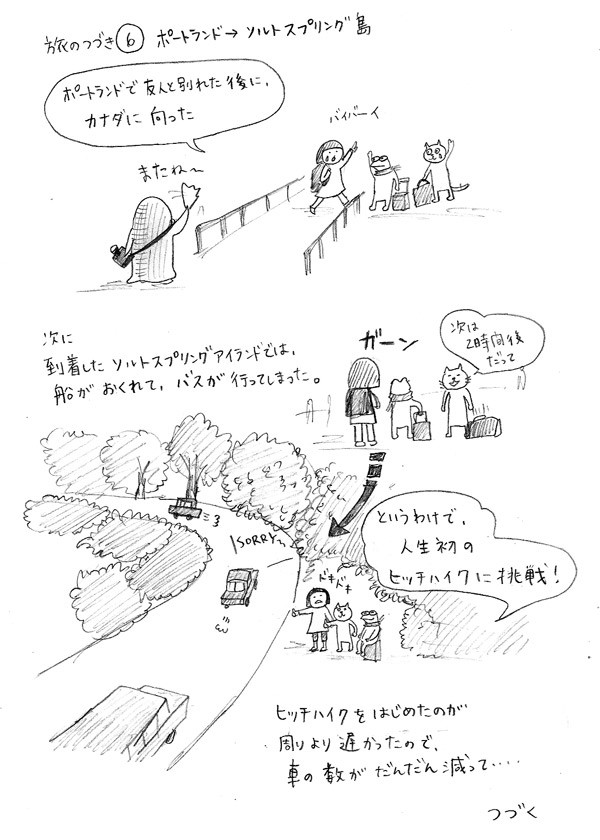 After sayying good-bye to my friend in Portland, we went to Salt Spring Island. Our ship to the Island was delay and the bus we supposed to take was gone....
Nyankichi sensei : Next bus will be two hours later....
I saw around, and found some people were doing hitchhike. So I tried! It was my first hitchiking in my life! We started to hichhike later than other party, most of cars were gone and..... 
to be continued