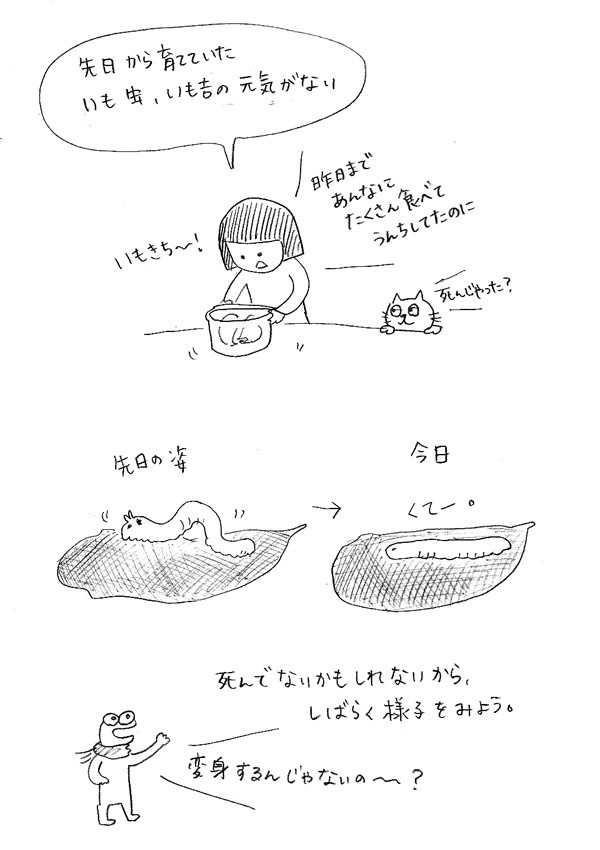 Imokichi, which is the name of caterpillar I am taking care of thesedays, looks not good. He does not eat as much as before. He does not move a lot.... I am afraid if he died. I
Frog / he might transform into pupa.
I  just leave him and see how he will be!