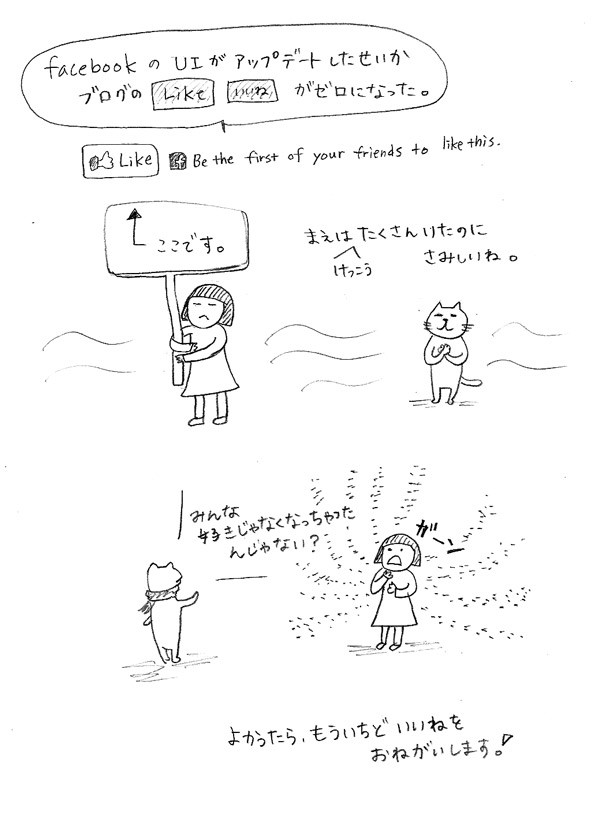 The numer of my blog's 'like' became zero recently. I don't know why. did I delete? or the facebook's interface update did something? humm. I feel a litle bit sad :(
Frog : well..... maybe people don't like your blog anymore. 
Yuki : ooooooohhhhhhhh nnnnnnnooooo
please 'like it'' again in here (yamagatayuki.com/blog-1/), thanks!