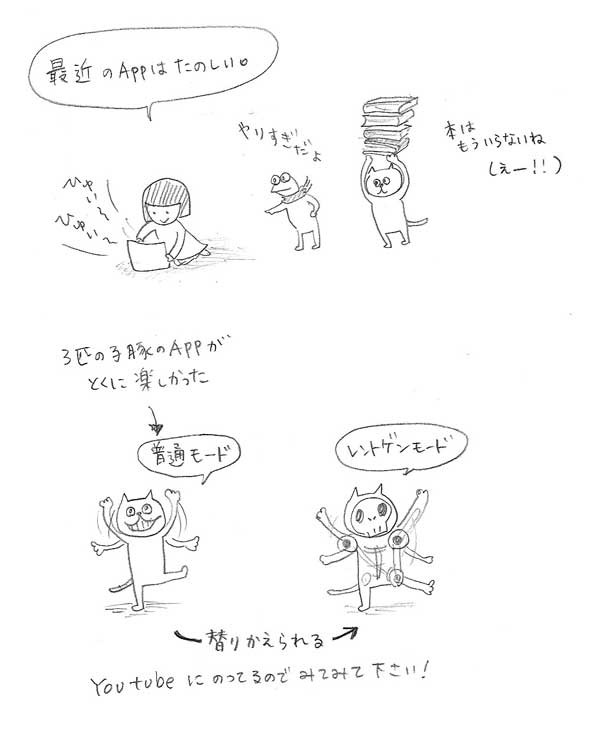 I enjoy Apps recently. 
Frog : you play too much
Nyankichi sensei : You don't need book anymore! (really!?)
Especially I enjoyed the Apps called 'The Three Little Pigs' In the Apps, you will see two version of pigs: one is normal pig figure, the other is x-rayed figure. I put the link of youtube, enjoy!