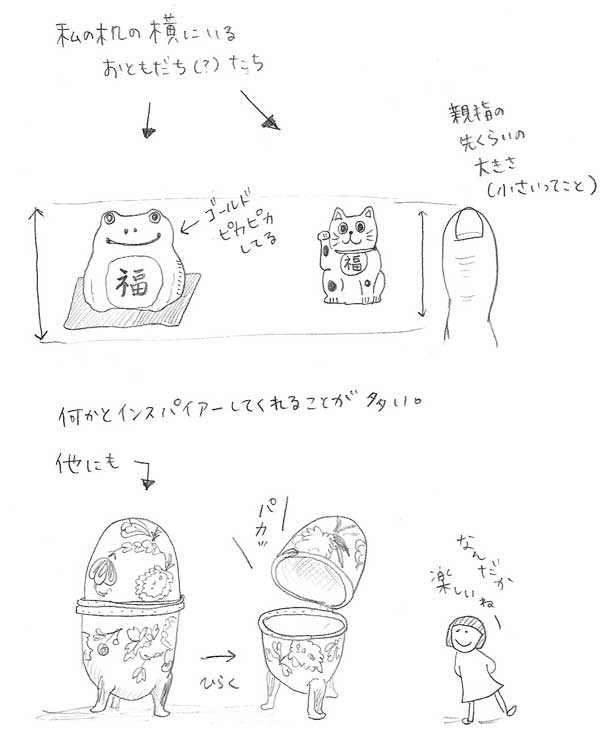 I would like to introduce my friends on the desk. (hehehe)
One is a gold frog with Chinese character, 福 lucky. Another one is lucky cat which also have 福. Those are very small, same as my thumb.
Other friend on my desk are an egg shaped box with three little regs. The box can open and can contain some stuffs.
Those small things always give me small happines :)