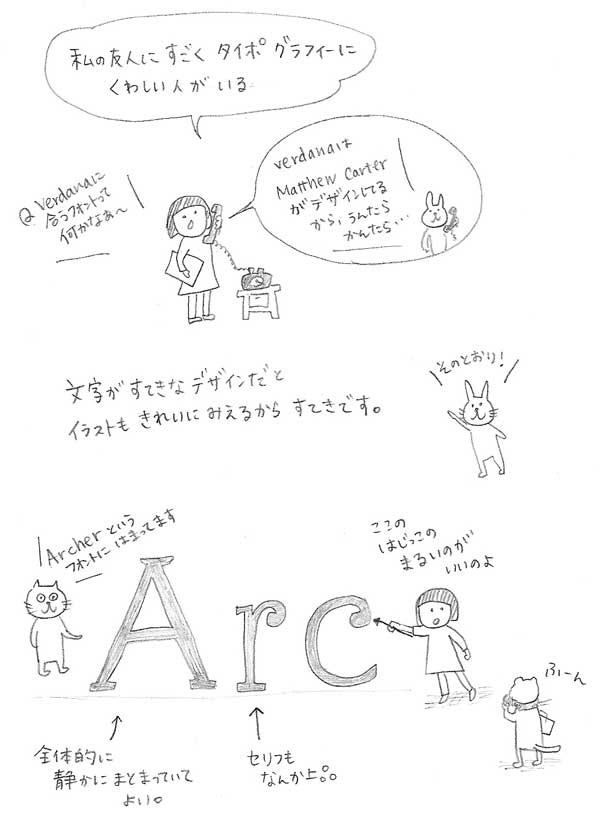 I have a friend who knows a lot about typography. 
Yuki : do you know any typeface go well with Verdana?
Rabbit : Verdana was made by Mattew Cartener and blablabla...
I try to choose good typeface when I create my work. A good tyeface help illsutration to look better... or ...I should say, it is extremely important to have good typeface for illustrations.
My friend recomened me one typeface called, Archer. 
Archer
http://www.typography.com/fonts/font_overview.php?productLineID=100033
I like how this typeface contains elegant but lovely atomosphere. 
There are too many typefaces in the world to know!