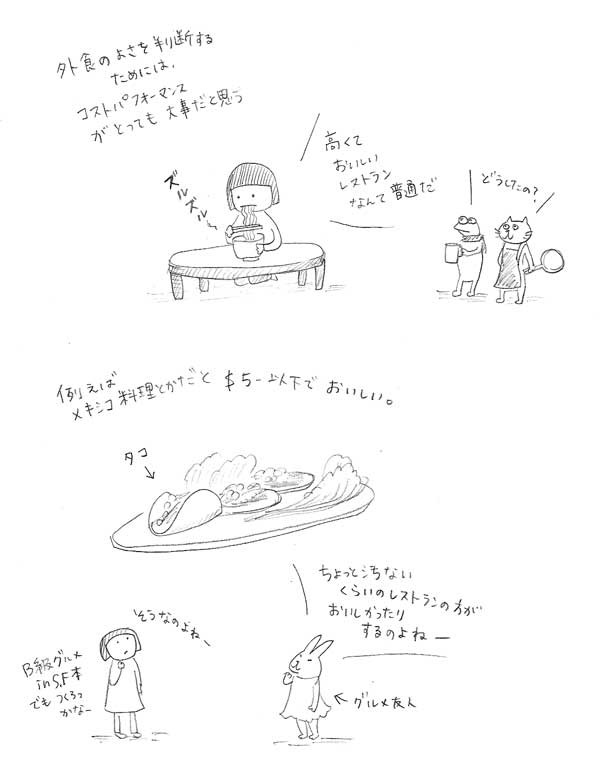 When I evaluate a restaurant, seeing the balance of how much I pay and how delicious the dishes is are crucial.  
Yuki : I am not interested in a delicious and expensive restaurant. 
Frog & Nyankichi-Sensei : what happends?
For example, Mexcian dishes, Tacos are cheap and delicious.
My gourmet friend : It often happneds that a restaurant which is not so clean could serve delicious food~.
Yuki : Yes, it's acutually true! Should I start to write about B-restaurant book??