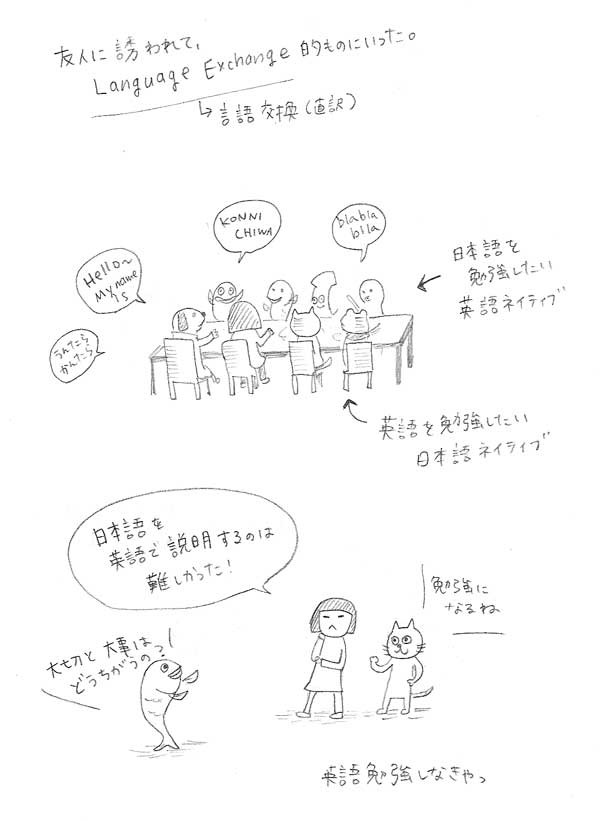 I went to language exchange for my first time. It's basically about having conversation with native English speakers who wants to learn Japanese. For me, native Japanese speakers who want to learn English, it was great oppotunity and and fun!
I got some questions like 'what is the differences between Daiji and Taisetsu in Japanese?'
Yuki : It's not eaty to explain Japanese by English.
Nyankichi-sensei : you can learn a lot from the meeting!