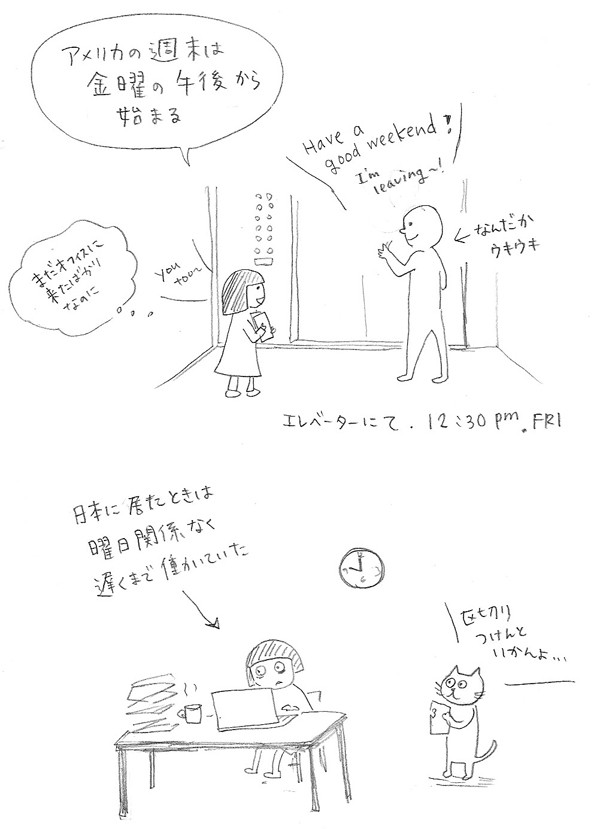 Weekend starts from Friday afternoon in the U.S.
It was about 12:30 pm, I jut got the office. I was going to start working but the person who meet at office elevator said 'have a good weekend' to me. I felt somehow strange because I haven't started to work! The phrase 'have a good weekend' made me feel not to work! I wanted to go out and do something fun! 
But it wasn't like that when I used to work in Japan. I didn't care about the date, so I worked until late night on Friday. My weekend started from Saturday! hahaha, my life has changed....