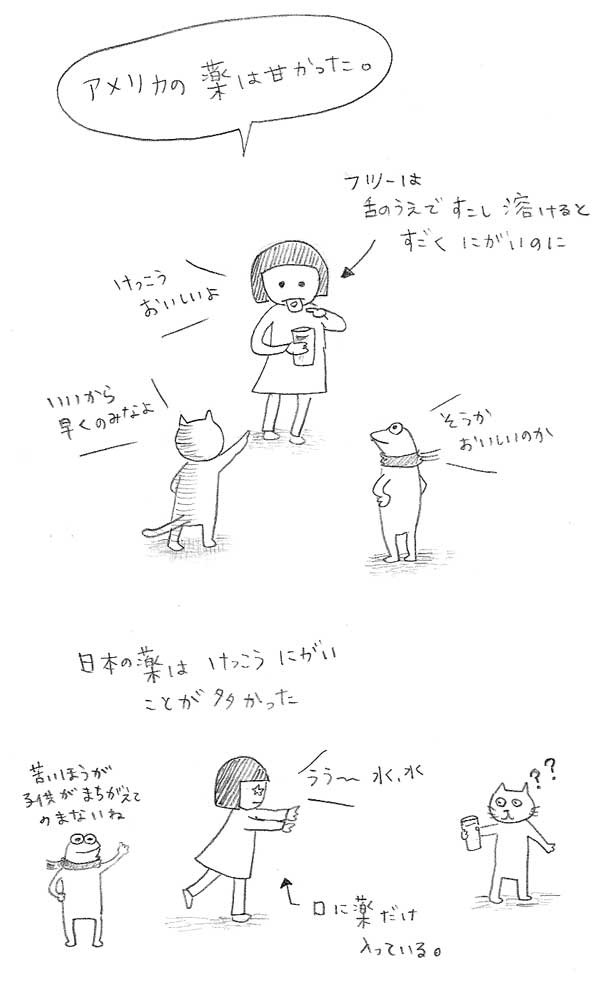 A cold pill I took yesterday was unexpectedly sweet. 
Yuki : It's kinda delicious.
Nyankichi-sensei : ....You should just take it!!
Frog : ahh, I didn't know it's delicious.
Japanese cold medicine is always very bitter taste for me. Sometimes I forget to prepare water when I take pill, in this case, I have to struggle with bitter taste. But the today's pill I took was made in USA and it was sweet, I felt somehow good.
Frog : Maybe bitter medicine is good for childern not to dring by mistake.