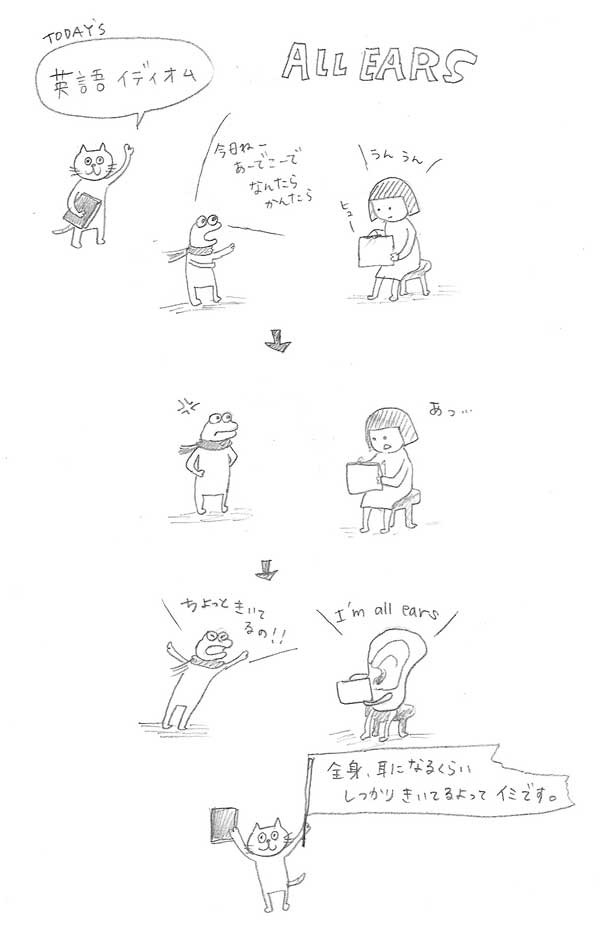 Today, I would like to introduce an English idiom, ALL EARS. 
Frog : Today was blablablabla...
Yuki : uh..
Frog : ....... Hey, are you listening?  
Yuki : I'm all ears (become an ear) 
Nyankichi sensei : All ears means that you are listening seriously, as if all of you body become ears.