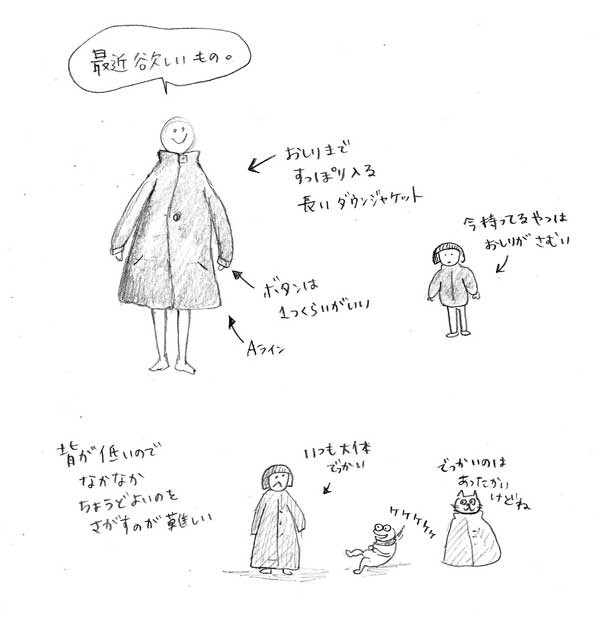 A Jacket I want to have thesedays is.... long down jacket which can cover my hips, and ideally it has only one button and the shape is A-line.
I always have hard time to find right one because I am too small! 
Nyankichi-sensei : well....big size is always good, it can make you warm.