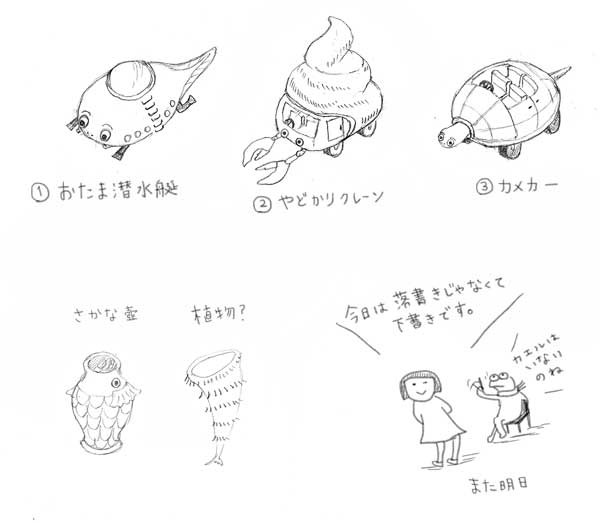 Yuki : Today's diary is not doodling but sketches.
Frog : I don't see frog vehicle...
1.A tadpole submarine
2.A hermit crab crane 
3.A turtle car
and a fish jar, a plant.
さてこれがどうなることでしょう。またどこかで紹介します。
Let's see how those items go! i will introduce them again, in the near future. See you tomorrow.