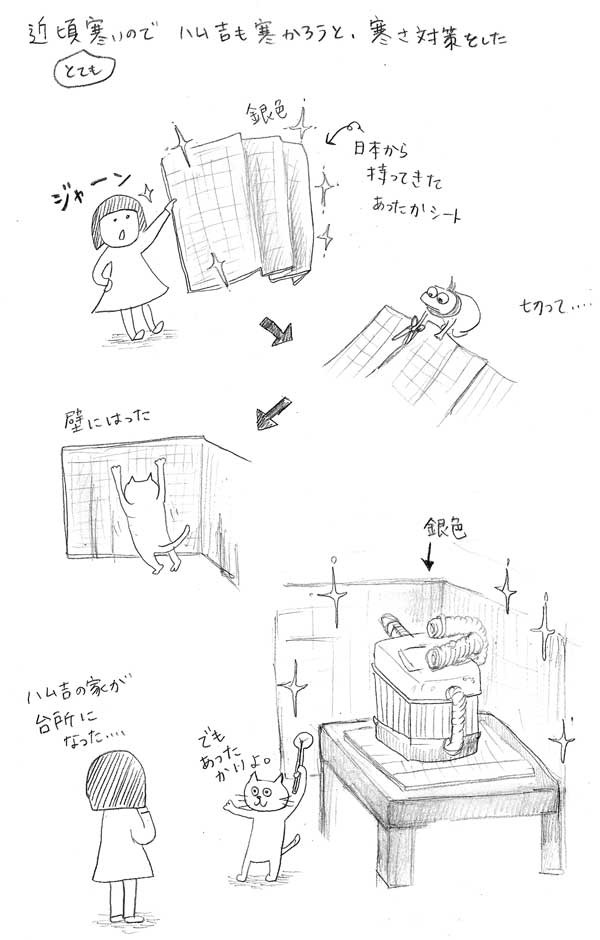 It's cold these days in San Francisco, so I prepared for hamukichi (my hamster) to prevent the coldness. 
1. I am going to use the warm mattress I brought from japan.
2. Cut it to appropriate size.
3. put on the wall.
... Hamukichi's house looks like kitchen because of the color of warm mattress.