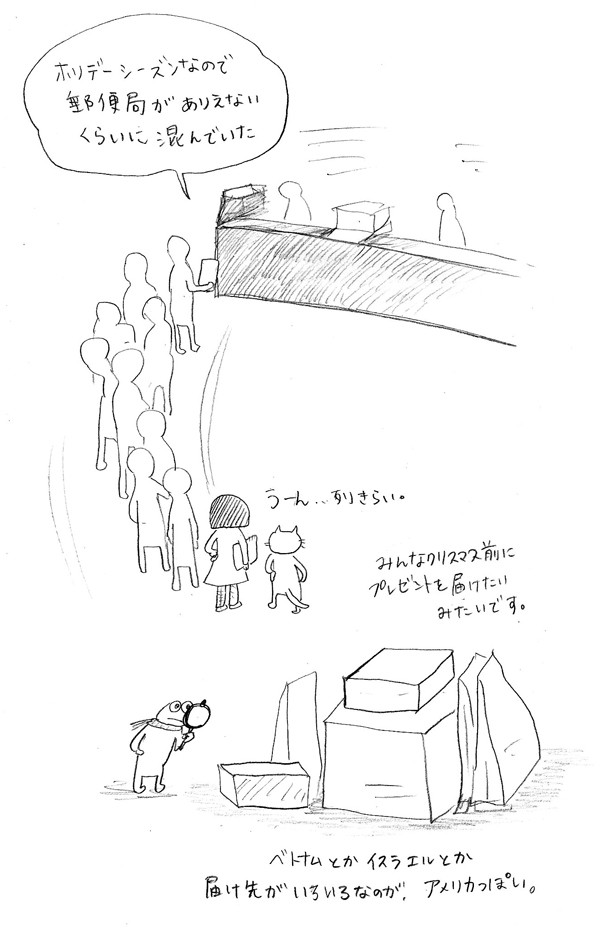 Because of the holidays, the postoffice near by my place was super crowded. 
Yuki: uhhhhhhuuu, I am not big fun of being in a line!
It seems everybody trys to send their gift to thier family and friends by Christamsday. That's why today was very crowded. There are lots of gift box on the table, some are for Vietnam, some are for Israel, it was very international!