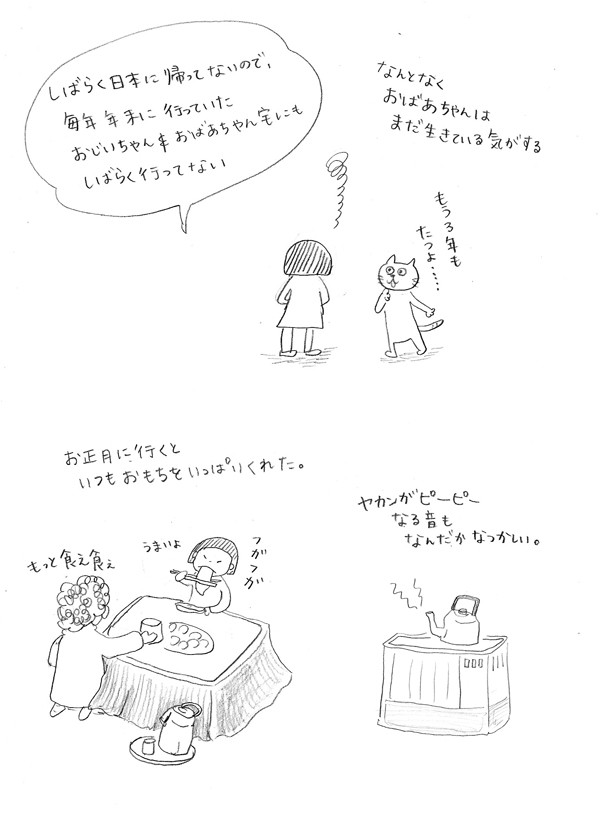 Since I haven't back to my countries for while, I haven't visited to my grandpa & grama's house. so.....I feel like my grandma is still alive. 
Nyankichi-Sensei : you sure? it's been 3 years...!
She always feed me a lot. I remember I ate a lot of mochi during New year season. Also I remember the sound of kettle making steam.  I look back on those scene with nostalgia. December makes me a little bit emotional!