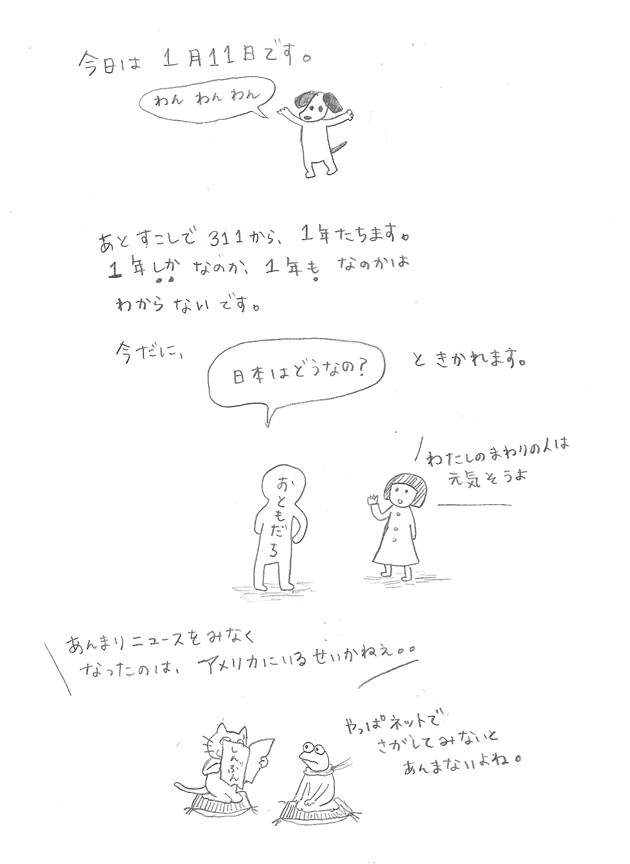 Today is January 11th, 10 month after the 311 earthquake. After 2 month from now, it will 1 year since the 311 earthquake happened in japan. I don't know if one year is very long time or very short time. Even it has been10 month after the 311, people surrounding me ask me about how Japan goes. I actually don't know how to answer and I can only say 'people that I know seem to be good!' 
Nyankichi-sensei : I don't see news about 311 these days. Is this because I am in the U.S?
Frog : We should look up internet news more!