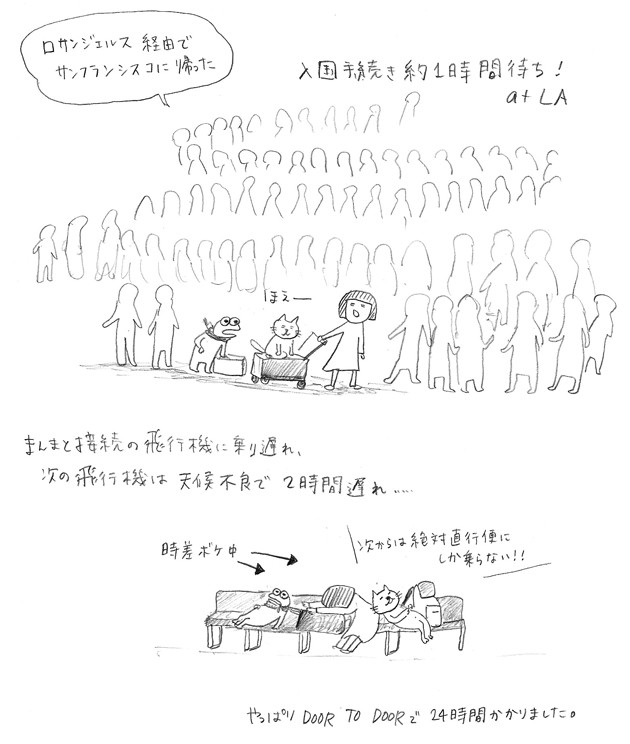 I came back to San Francisco via Los Angeles. I had to transfer to another flight to San Francisco from Los Angeles, but there are too long line to enter the U.S when I got immigration office. I had to wait about 1 hour......
Everyone : ............o.....h......n....o......
Because of the long line, we missed the flight. Luckily, we got new and earliest flight to San Francisco instead of the original flight. HOWEVER, due to the bad weather in San Francisco, airplane could not depart and we had to wait another two more hour......
Everyone : I don't wanna use 1 stop flight from Japan to San Francisco!! Never!!
It took about 24hours from my house in Tokyo to my house in San Francisco.