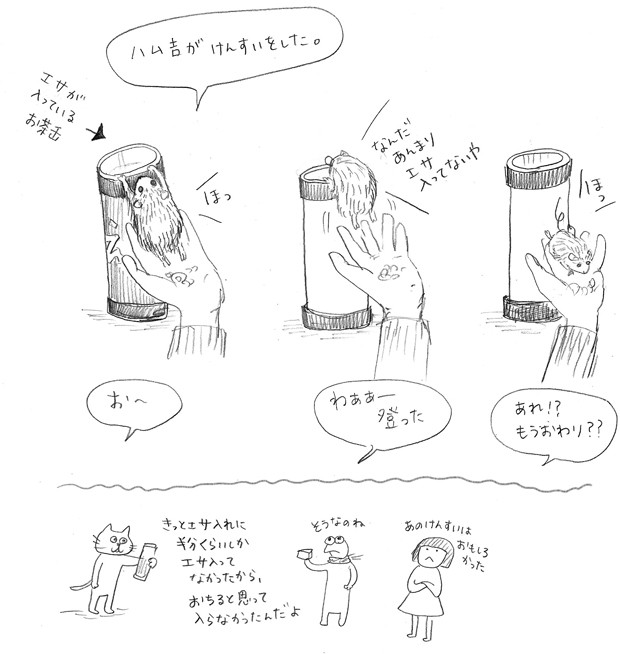 I saw Hamukichi did chinning exercises today. 
Yuki : Oooooohhhh~
Yuki : Hamukichi does chinning exercise!
Yuki : ....but he finished quickly...( I want to see more..)
------
Nyankichi sensei : I think the reason Hamukichi didn't go inside of the can is because he found the can was almost empty. He didn't wanna fall into the can. 
Frog : o...ok..
Yuki : That Hamukichi's exercise was funny.