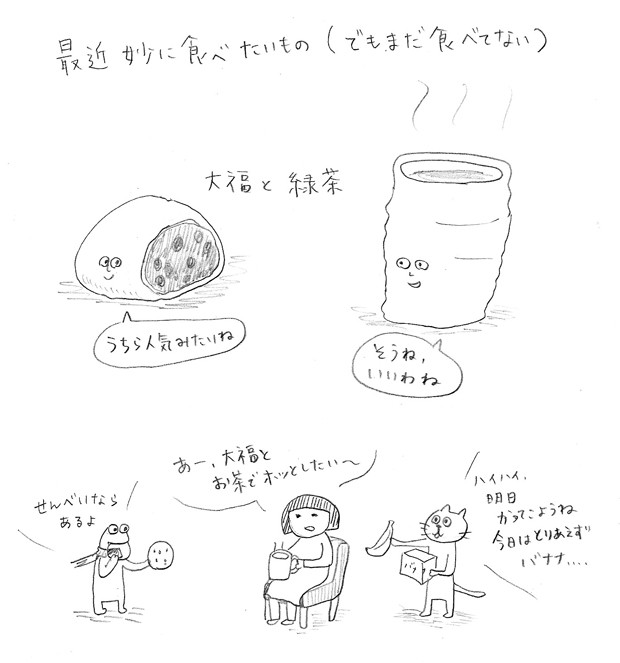 Sweets I want to have this two days so bad is... daifuku & green tea. (If you don't know daifuku see wikipedia. )
daifuku : Oh, it seems like we are very popular now!
green tea : That's good!
----------
Yuki : I want to relax with having daifuku and green tea...
Frog : How about rice cracker? I have one.
Nyankichi sensei : Ok ok, let's buy it tomorrow, so for now you can have banana...