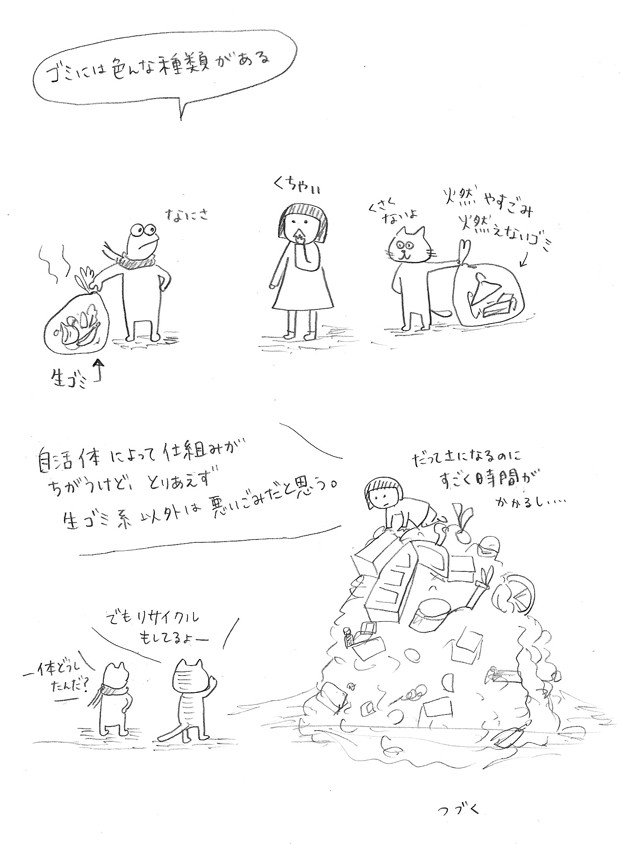 There are several kinds of garbage we named, like food waste, recycle, trash etc etc.
Food waste are always smells bad, but I think most of the garbage except food waste are bad for environment.
Yuki : because most of garbages take a loooooooooooooot of time to become dirt. 
Nyankichi sensei : but we do have recycle garbage too~!!!
Frog : what happened to you guys….