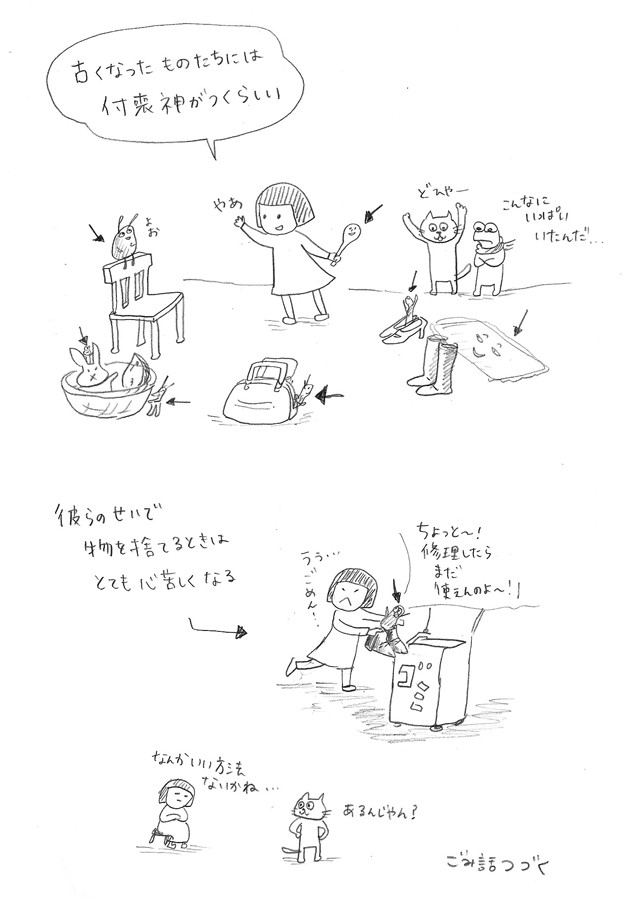 It is said when things get older, there are gods called Tsukumogami( see wikipedia http://en.wikipedia.org/wiki/Tsukumogami)  start to live in the old things. 
Yuki : Hello ~~!! 
Tukumogamis : hello~!
Because of them, I tend to have hard time to through old things away. I feel like the god are yelling at me 'hey! don't put me into the garbage box! If you fix this, you can use this again. Don't throw!!'
Yuki : Are there any good idea to not to have this bad feeling?
Nyankichi sensei : I think there are!
to be continued.